Check Out the Affordable
Rates for Fishing Trips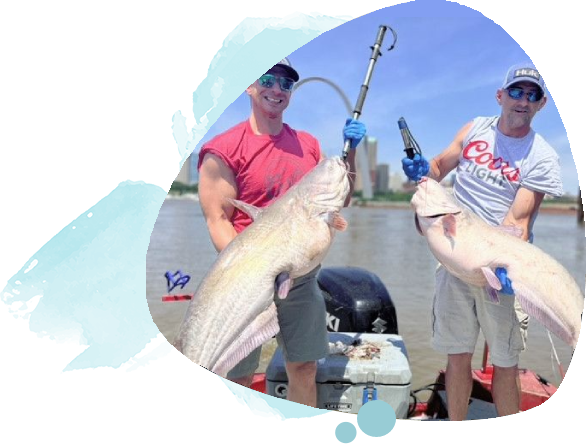 ..8 Hours --$ 600.00
...6 Hours --$ 500.00
...4 Hours --$ 400.00
All rates are for 1 or 2 people
Additional guests add 100.00 per person.
At GATEWAY BLUES CAT FISHING GUIDE SERVICE, we encourage guests to bring their children ages 6 and up (weighing at least 50 pounds). Please no children under the age of 6. There is a four-person limit on each trip. Special arrangements can be made to accommodate groups larger than four.
There is a $100.00 deposit required to book a trip with a 14-day cancellation policy.  You must notify us within 14 days of your trip if there is intent to cancel.
Please bring cash to pay for the remaining balance the morning of your trip.
​To book a trip, contact Captain Robert Stelmach at +1 (314) 308-5653
You will need a Missouri or Illinois fishing license. I will provide all life vests and all fishing equipment. ALL LAWS WILL BE OBEYED.
I will do my very best to catch fish on every trip, but we are dealing with weather and river conditions, so I cannot guarantee that we will catch fish.
I will provide plenty of water to drink on the boat, but you can bring your beverages and lunch if you'd like. I will have a camera on board but feel free to bring your own.
Please be aware and dress accordingly for the conditions to make your trip as comfortable as possible (closed toe shoes (not sandals or flipflops) rain gear, gloves, hat, sunglasses, sunscreen, etc.)
I cannot clean your fish, so if you plan on keeping some, you will need to bring a cooler; SORRY!!!